Theodora and Derrius met in the fall of 2015. It was at a rooftop bar at the Virgin Hotel in Chicago where they would develop a connection. The couple share more about the beginning of their love story:
"We were both out with friends – I (Derrius) was there catching up with one of his best friends from Chicago while Theodora was celebrating a friend's birthday. My birthday was earlier in August so we were both in a celebratory mood.
When I first saw Theodora what stood out to me first was her hair and her style – which was definitely unique and sophisticated. I had on a handmade wide brim hat that I purchased from a small Black-owned boutique in Brooklyn earlier in the summer. Theodora complimented me on my hat and that was all I needed to get her number by the end of the night."
See more from their gorgeous rooftop wedding captured by Jermaine Horton Photography.
Bride: Theodora O. Okiro, 30, Clean Energy Policymaker
Groom: Derrius L. Quarles, 32, Tech Entrepreneur and Investor
Photography by: Jermaine Horton Photography
Place of residence: Chicago, IL
Wedding date: September 25, 2022
Wedding location The Penthouse Hyde Park, Chicago, IL
Wedding theme/motif/inspiration: An elegant and romantic theme with an art deco geometric inspiration – as seen in the wedding venue, stationery, couples' monogram and the bride's structured dress.
Honeymoon Destination: Puerto Vallarta, Mexico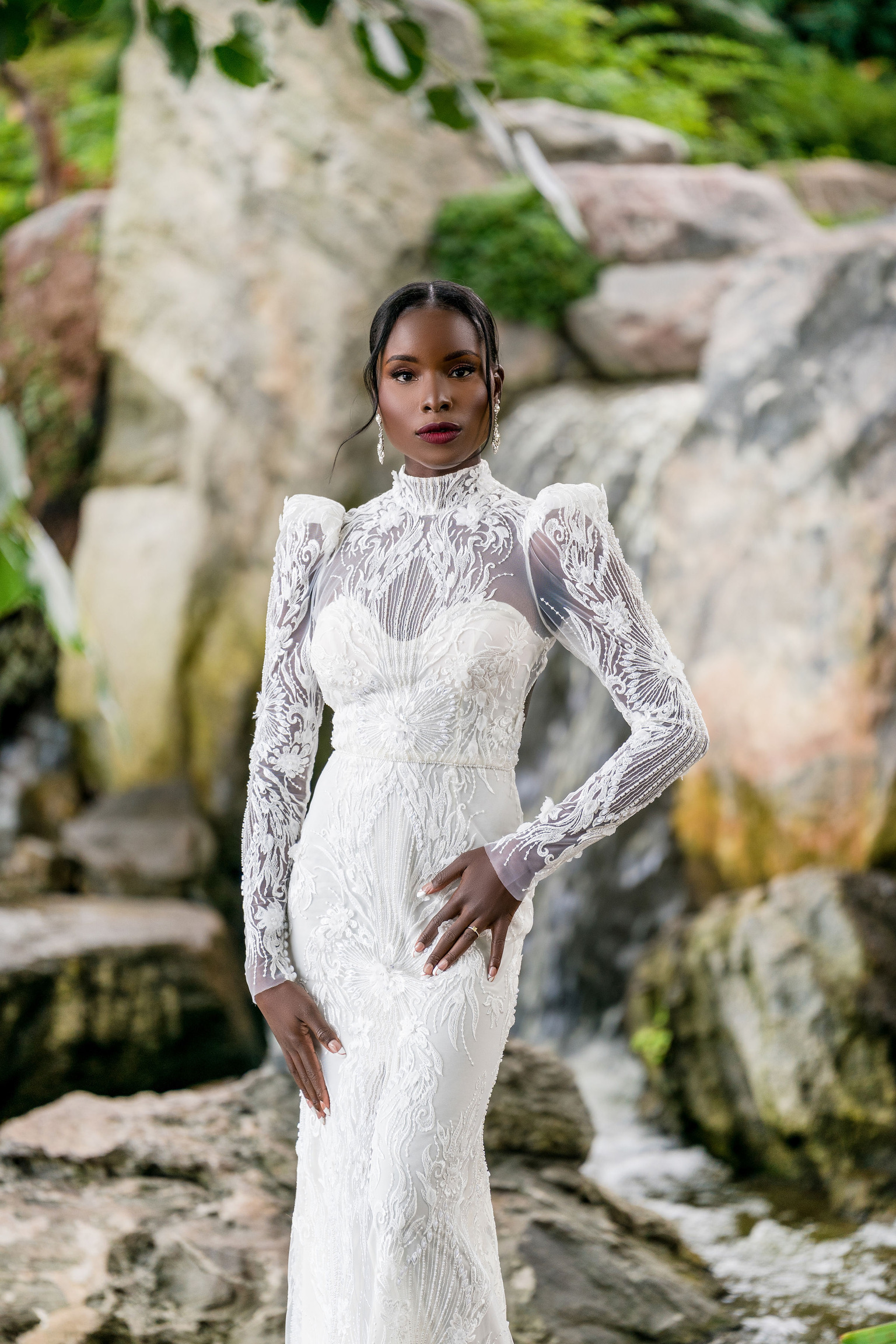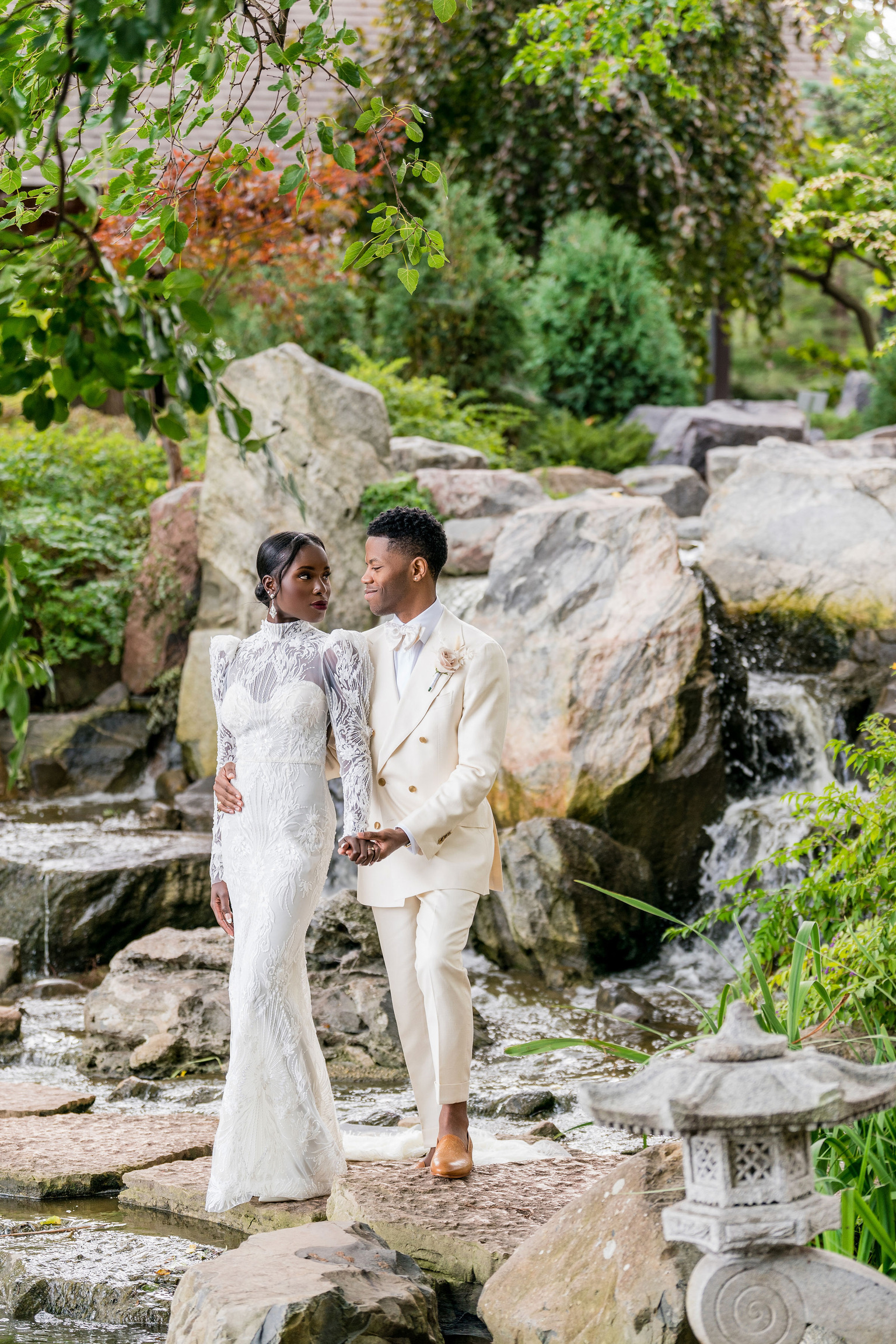 Briefly tell us about your wedding experience and how the both of you felt on your big day. Include your most memorable moment.
The day was a beautiful culmination of our courtship and months of planning. It was so beautiful to see all our loved ones in the same place, people that have supported us in our collective and individual moments. It was truly a fusion of the past and future.
The Bride is Nigerian-American, so the wedding featured Nigerian cultural touchstones, such as "Money spraying." It symbolizes a showering of happiness, good fortune, and a display of the guest's affection for the couple. The dance floor was full and festive – bringing together community, joy and spontaneous sing-alongs to the music.
The bride and the groom's father choreographed a dance-number to "Cuff-it" by Beyonce and the night ended with the couple embracing, while the wedding party spontaneously burst out in song to "Ain't Nobody" by Chaka Khan and the wedding guests marveled at the banana pudding and red velvet desert takeaways.
For Derrius, his most memorable moment was seeing Theodora walk down the aisle.
Wedding song, explain choice for song:
Sade, "Kiss of Life" – we selected the song because Sade is one of our favorite artists, individually and as a couple so we wanted to select an artist that resonates with us, as we both love music and have vast tastes! "Kiss of Life" is one of the most beautiful songs ever. The lyrics speak to the nourishing effect love has, which is how we'd describe our love – healthy, nourishing and sublime.
What are you most looking forward to as a married couple?
We are looking forward to the emotional, spiritual and cultural significance of joining our families together. We are also excited about traveling the world together and starting a family.
Advice for a Bride/Groom on their wedding day:
Not everything will go the way you planned, and that's ok! It was very windy on our wedding day (windy city chronicles!), so I was unable to wear my veil. It was a little disappointing but once I saw Derrius at the end of the aisle, nothing else mattered. Just remember to live in the moment and enjoy your time together to the fullest extent.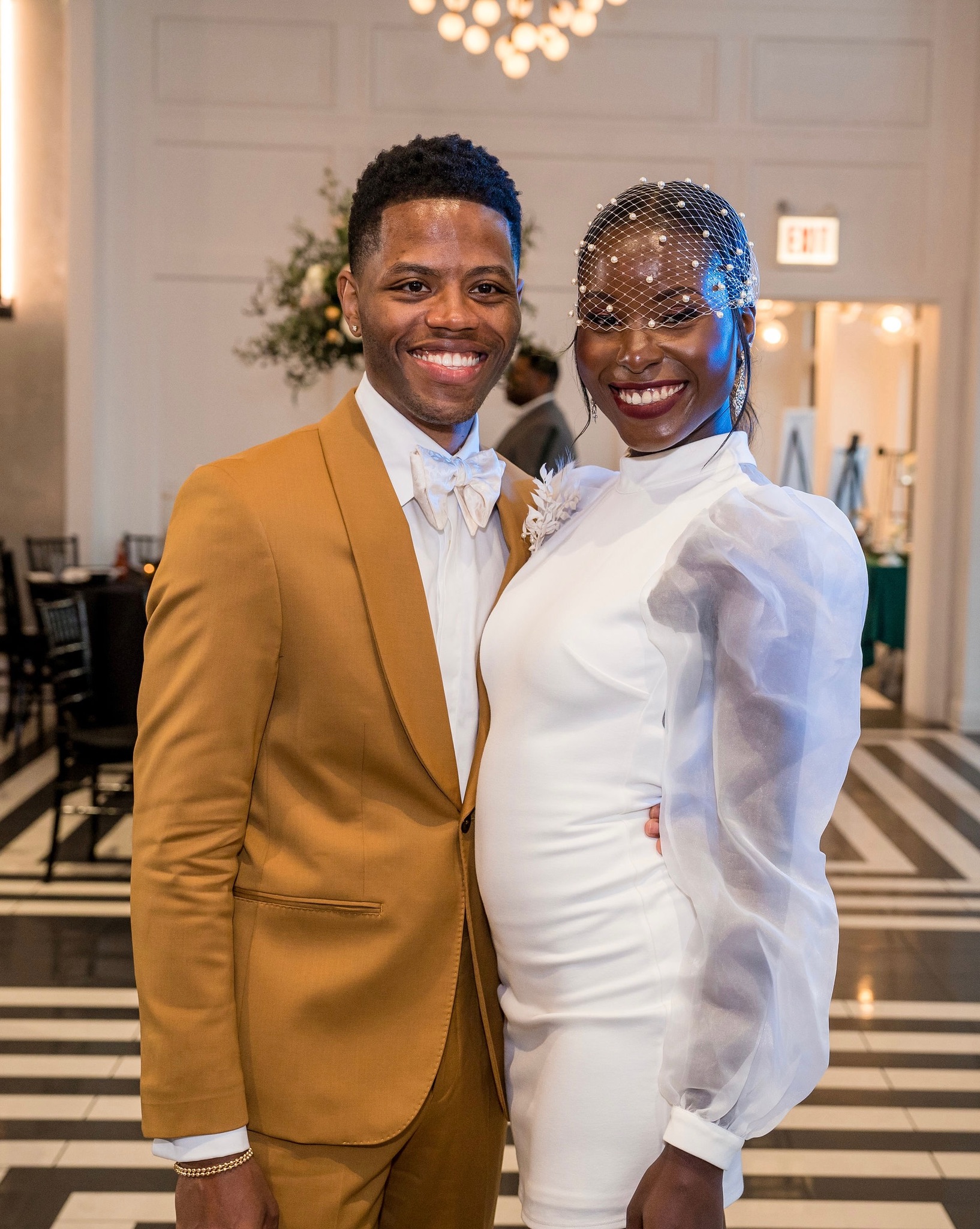 Additional Event Information
We've featured the below wedding pros, but we don't know much about them yet. Featured below? Click here to get started.