The most magical part about this age of bridal fashion is the bride's ability to intertwine originality with tradition through style. While traditions are beautiful and often based in history and culture, the journey to "I do" should also leave room for embracing who you are today and welcoming all that is new and uncharted in your future as a Woman and a Wife.
So who is the Modern Bride? One who prides herself in being authentic in all aspects of her life. She's confident in her own skin and feels no need to forfeit her stylistic eye for someone else's taste. If you're a bride who doesn't want to allow traditions or current trends to be the deciding factor when it comes to your bridal fashion, here are 5 characteristics you can remember to embody when choosing your wedding day look.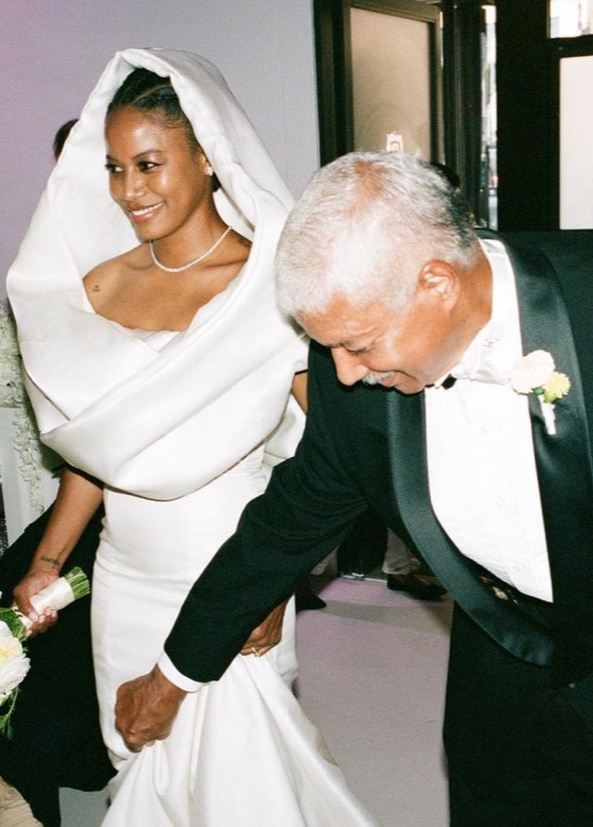 The Modern Bride Is Unique… Like Taylour Paige-Angulo
"Unique" seems like a mere, pop culture buzzword for many, but for The Modern Bride, it's the standard for establishing her wedding day style; a guiding principle in how she navigates curating her bridal looks. Her desire to be unique is rooted in embracing her identity because her one-of-one style POV is where she feels most like herself.
Actress Taylour Paige understood this assignment when she married her husband, designer Rivington Starchild just fall of last year in her epic bridal gown. Co-designed by her husband. The sleek and form-fitting gown with oversized hood was undeniably one of a kind choice.
Image by @taylour on Instagram.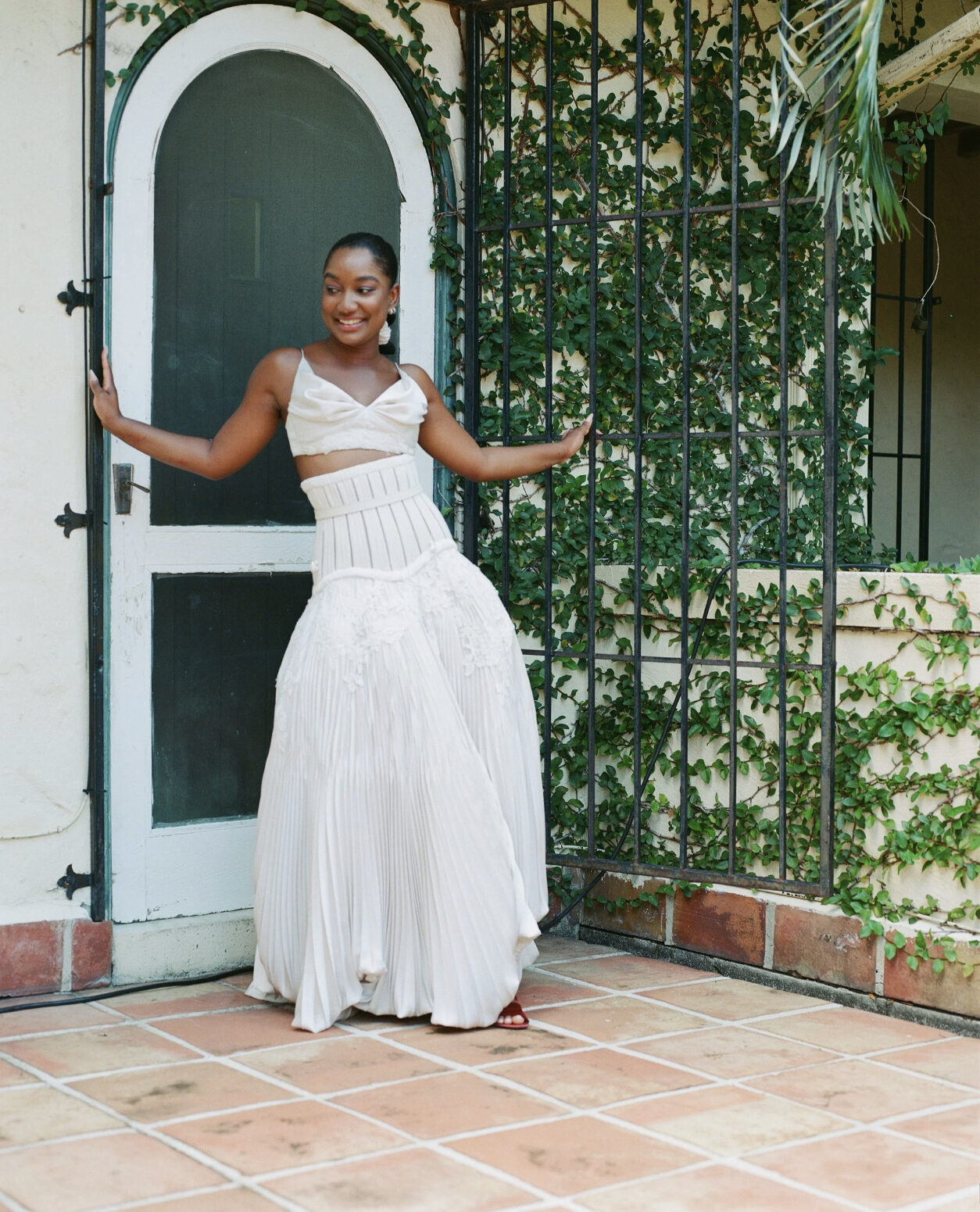 The Modern Bride Is Undefined…Like Telsha Anderson
The Modern Bride doesn't allow herself to be defined by anyone but herself. Regardless of what others may deem as acceptably "bridal", she gravitates to what speaks to her. Her bridal preference may not be aligned with what's reported to be on-trend for the seasons, as she's more interested in telling her own story rather than focusing on what's already been written.
Fashion entrepreneur and one of the coolest girls on Instagram, Telsha Anderson-Boone married the love of her life, Justin Boone in 2021 wearing Danielle Frankel. The look featured a v-neckline cropped top and high waist skirt with floral applique. Although others may shy away from a two piece look for their wedding day, Telsha's beautiful yet bold choice proved that bridal is whatever the bride says it is.
Image by Captain Barto.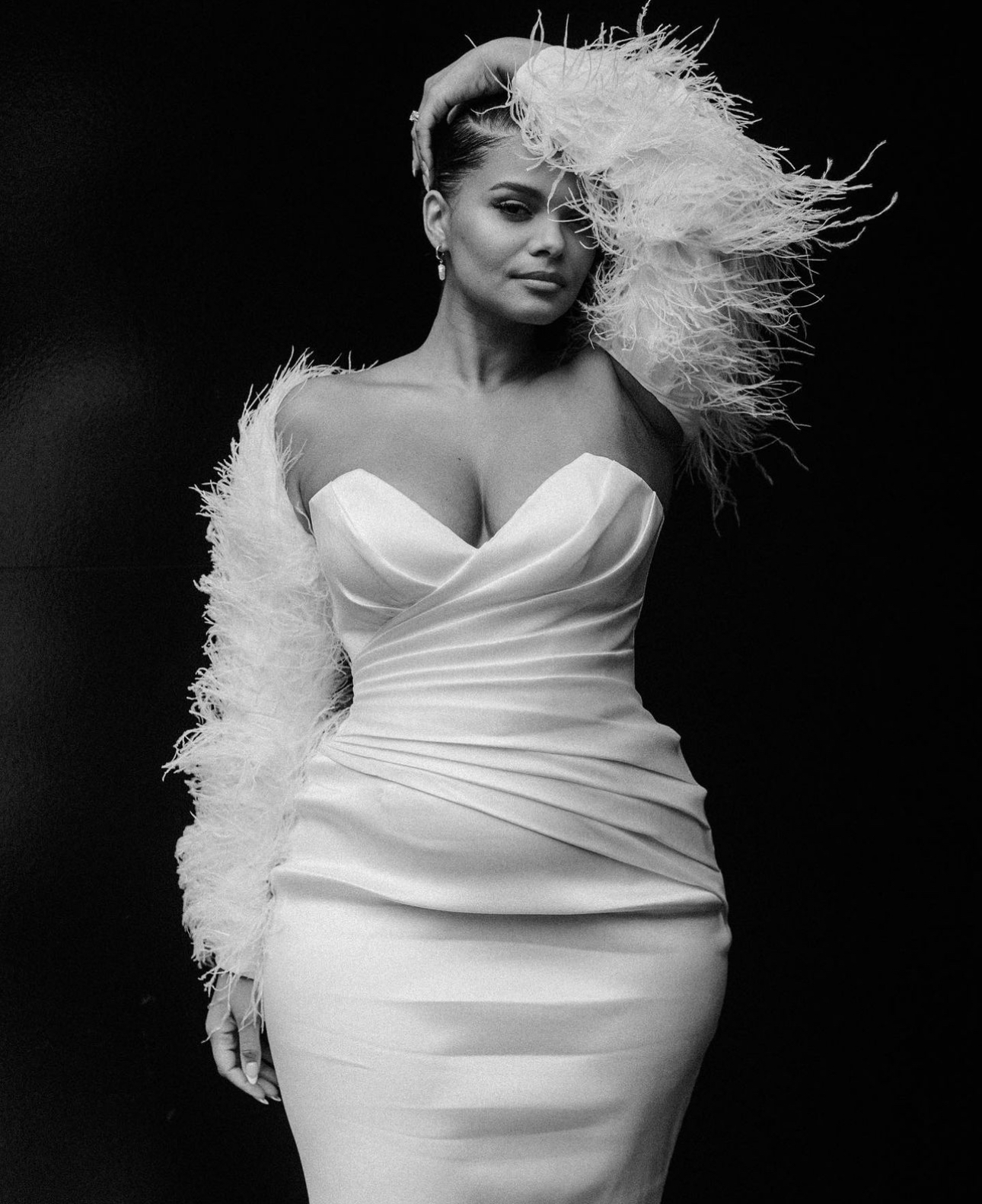 The Modern Bride Is Inspired…Like Leslie Sidora
Unafraid to pay homage to the gems of fashion past, the Modern Bride doesn't need to ignore inspiration in an attempt to be original. Instead she leans into finding inspiration she resonates with. The beauty of the past is that it informs the present. As a bride you can look to the trends and styles of previous years as a blueprint for your bridal look and then add touches of your personal style to make it your own.
Model Leslie Sidora entered her "happily married girl era" this past April, showcasing herself in a curve-hugging, trumpet silhouette with a feathered shrug top. The feather and silk combo was a well done ode to the vintage glamor of the 20s and 30s. Leslie's take on the classic Old Hollywood aesthetic updated with minimal jewelry and effortless hair and makeup made for a great bridal look that will absolutely stand the test of time.
Image by Eryc Perez de Tagle.
The Modern Bride Is Fearless… Like Va$htie Kola
Despite what she's been told, The Modern Bride knows no bounds and adheres to no rules when it comes to curating her bridal aesthetic. She isn't interested in limiting herself to the confines of bridal fashion; trusting that the rules she breaks will become timeless anecdotes for future brides to come.
Known as a street style icon of the 2010s, Vashtie Kola proved to still be that "it" girl when marrying her husband, designer Emil Boye, donning a monochromatic all white, street wear look. The classic Americana uniform; a clean white tee and Dickie's, styled with a pair of Air Force 1's. But the unforgettable moment was her custom durag veil designed by Evita Loca. Vashtie was an unexpected vision in white, dispelling the expectations of wearing formal attire as the bride, which was most definitely fearless move.
Image by Edwin Ortiz Jr.
The Modern Bride Is YOU…Like Akilah Releford-Gould
The Women of now are changing the world for the better everyday with an unwavering commitment to doing things differently. Whether it be breaking generational cycles within our families or ceilings in the workplace, we are striving to live in our truth while also making space for those to come. During your time as a bride don't be afraid to celebrate who you are in this very moment. Remember that is the person that your partner has decided to not only love but MARRY! So show up as the best version of that bride, whatever that may look like to you.
Have you read the latest issue of Black Bride Magazine? Our Summer 23 issue featuring Cover Star Akilah Releford, beauty founder/ceo and the epitome of Modern Bride is available now!! Grab your copy to read how Akilah personified her classic girl aesthetic with a current twist throughout her wedding weekend looks.
Click here to purchase!
Image by Niki Marie Photography
Written by Writer Kennedi LéShea & Fashion Editor Dara Adams