On a Sunday morning in November of 2020, Jason was scrolling through Facebook and suddenly came across a church page he follows and saw Chavonni for the first time.
Immediately he was intrigued and smitten by her beauty and poise. He thought to himself, "I think I found my wife." Jason was adamant and reached out numerous times that Sunday hoping to speak to the pastor or the pastor's wife about Chavonni. A church administrator passed his picture along to her and in response to hearing how adamant Jason was, Chavonni stated "I will pray on it and get back to you."
Jason took matters into his own hands and decided to drive from New Jersey to the Bronx to attend Sunday service hoping to see Chavonni and speak with her. Sunday service ended and the two exchanged a few words and decided to make plans for later on that evening. After trying to find numerous excuses to ghost Jason, Chavonni decided to meet with him for their first date and the rest was history.
On May 21st, 2022, Jason proposed to Chavonni which was the same day Chavonni gathered friends and family to surprise Jason with his first ever birthday celebration. Almost a year later, on April 20, 2023 the couple became husband and wife in a beautiful destination wedding at the Moon Palace in Jamaica, captured by Bridal Suite member KB Visualz Studios.
Bride: Chavonni Glispie-Martin, 36, Manager, Corporate Client Service
Groom: Jason Martin, 43, Photographer
Photography by: KB Visualz Studios
Place of Residence: Wayne, NJ
Wedding Date: April 20, 2023
Wedding Location: Moon Palace, Jamaica W.I.
Wedding Theme/Motif/Inspiration: Modern Romantic
Honeymoon Destination: Jamaica, W.I.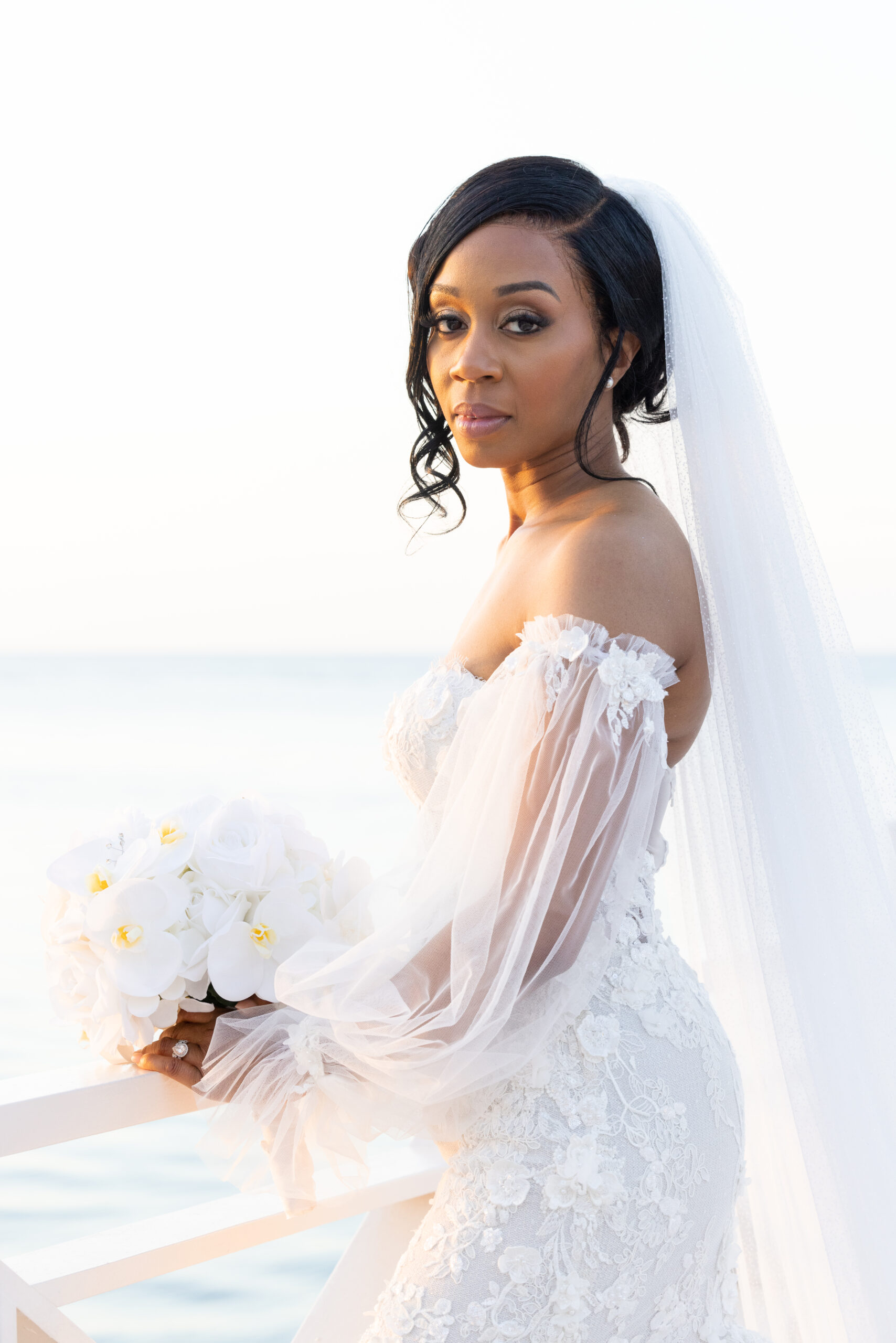 Briefly tell us about your wedding experience and how the both of you felt on your big day.
Our wedding experience was magical and nothing short of perfect. The presence of God was undeniable from the initiation of our friendship to our wedding day. We were filled with gratitude and tears of joy. We knew God had proven himself once again to be the author of our destiny. We were blessed with amazing individuals who assisted us in every area to create a special experience not only for us, but for our family and friends.
Wedding song, explain choice for song:
We chose Ella Mai's "This Is." Hearing it for the first time spoke to our empathetic nature and commitment to one another. The song emphasizes two individuals who are in love with one another but most importantly unconditionally through the "Good and bad, thick and thin, flaws and all." Our song choice set the tone for a romantic atmosphere with fun. "This Is" was perfectly fitting for our moment on our special day as we celebrated our "Real Love."
What are you most looking forward to as a married couple?
We are looking forward to creating a household filled with love, intentionality, and gratitude. We are aware that our union is not only for our personal satisfaction but for the glory of God. God has played a significant role in our meeting and throughout our relationship. As our union is a blessing to us, we are looking forward to continuing to be a blessing to others.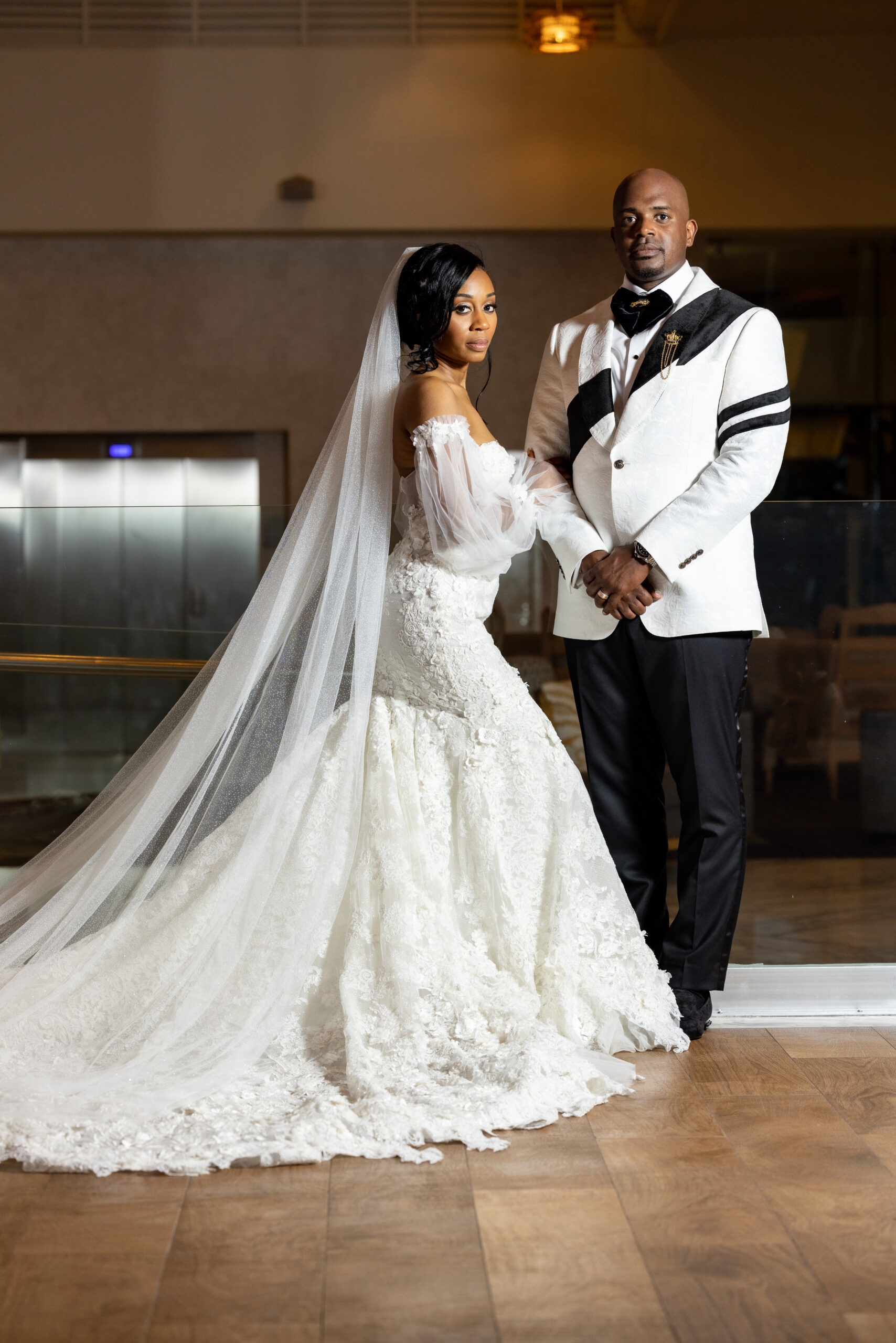 Congratulations to the happy couple! We wish them many years of wedded bliss.
Additional Event Information
We've featured the below wedding pros, but we don't know much about them yet. Featured below? Click here to get started.