In 1996, Quinten and Alina crossed paths when they were just sixth graders at Lincoln Middle School in Greensboro, North Carolina. They had both recently relocated from different states and did not realize that this would be the beginning of a long-lasting friendship. After 24 years of supporting each other and watching each other grow, they made the decision to give love a try. This past April, Alina and Quinten tied the knot in a beautiful ceremony with classic modern touches.
See more from their walk down the aisle, which was captured by Katrena Wize Artography and featured in the Winter 2022 issue of Black Bride Magazine. 
Bride: Alina Marie Stevenson, 37, Healthcare Manager
Groom: Quinten Alexander Coles, 37, Project Manager
Photography by: Katrena Wize Artography
Place of Residence: Charlotte, North Carolina
Wedding Date: April 9, 2022
Wedding Location : Hard Rock Hotel & Casino, Punta Cana, Dominican Republic
Wedding Theme/Motif/Inspiration: Classic Modern
Honeymoon Destination: Punta Cana, Dominican Republic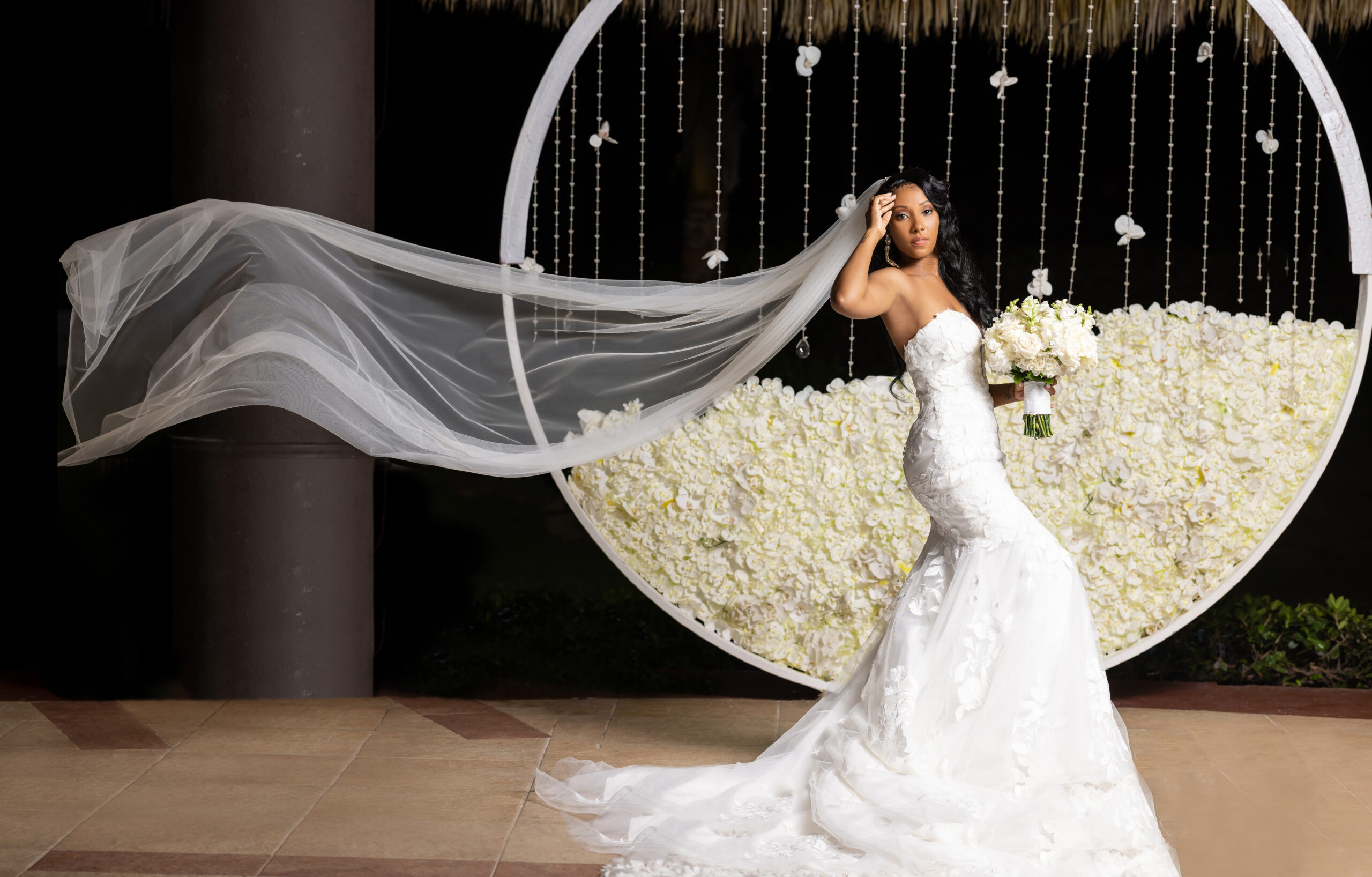 Briefly tell us about your wedding experience and how the both of you felt on your big day. Include your most memorable moment.
We were both very excited and nervous at the same time. Quinten's most memorable moment was seeing his bride come down the aisle. While trying to hold back tears, he could recall all the moments leading up to that day. Alina's most memorable moment was walking down the aisle while watching the tears fall from her groom's face, and realizing this is where her forever starts.
Wedding song, explain choice for song:
We had two songs mixed for our wedding song: "You Are My Rock" by Beyonce and "Rock" by Plies. We wanted it to be a mixture of both our feelings and personalities.
What are you most looking forward to as a married couple?
We are most looking forward to expanding our blended family and watching it grow.
Advice for a Bride/Groom on their wedding day:
The wedding day goes by fast, so be sure to embrace the moments as they are happening.
Congratulations to the happy couple! We wish them many years of wedded bliss.
By Associate Editor, Candice Davie
Additional Event Information
We've featured the below wedding pros, but we don't know much about them yet. Featured below? Click here to get started.